10 good looking WordPress themes for video blogging (vlogging)
Foxinni Video Theme (Free)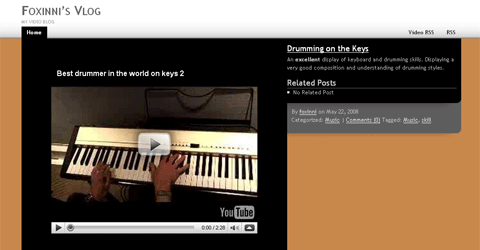 Theme dedicated to easily displaying video posts with multiple color schemes. Users are able to embed videos from any site or add custom personally hosted .flv videos.
Videographer (Free)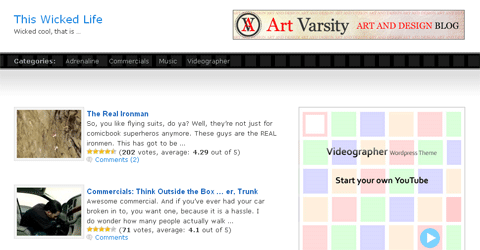 Easily embed YouTube videos with thumbnails.
Video Flick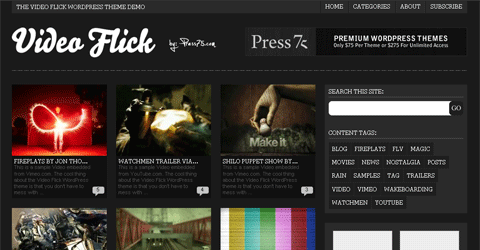 Video Flick is a theme compatible with any video service that provides embed code and videos on your own host.
High Def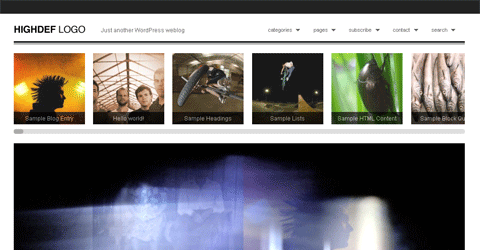 Minimally designed multimedia theme. Features mac-style sliding content and built in HD player with full-screen capabilities.
Wave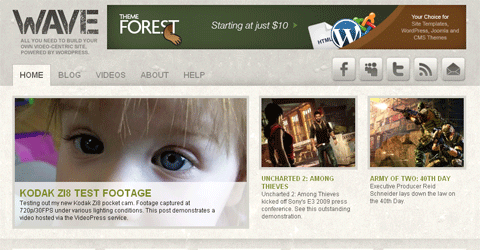 Flexible theme for those who want to build a video focused site.
WooTube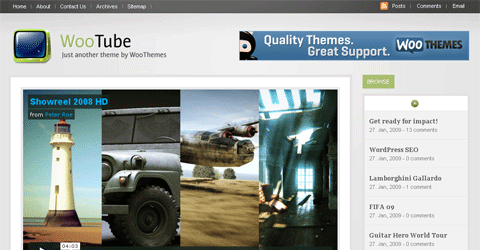 Easy to use and automatically resizes videos. Comes with seven different color schemes.
Tubular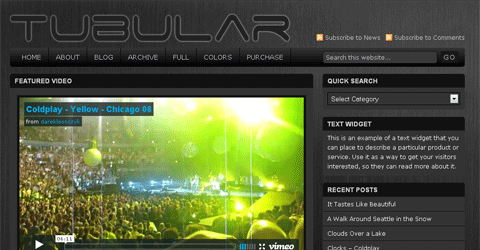 Tubular is a two-column fixed-width video themes.
eVid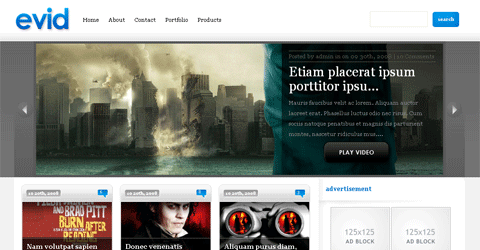 Designed for video bloggers to easily integrate videos from video hosts such as Youtube, Vimeo, Veoh, MetaCafe.
Fresh Trailers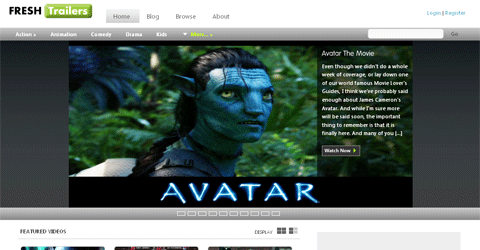 Fresh Trailers is created and designed to let you share and review you favorite videos.
Video Elements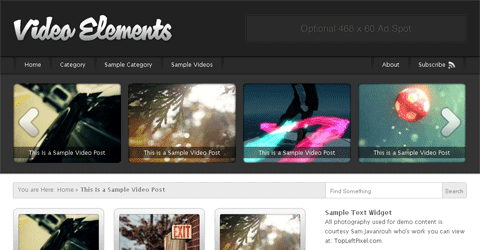 Easily publish videos with high quality thumbnails in seconds, and seamlessly blend non-video posts.